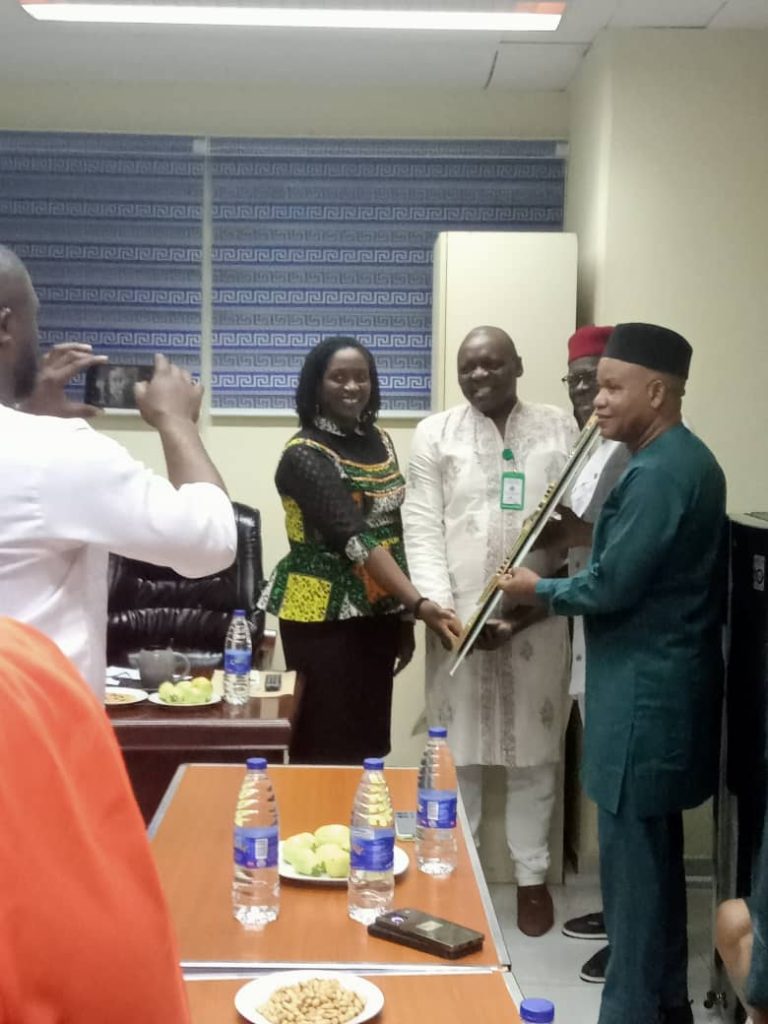 The National Executive Council (NEC) of the Academic Staff Union of Research Institutes (ASURI) paid a courtesy visit to the Director General /Chief Executive of Nigeria Natural Medicine Development (NNMDA, Prof Martin's Emeje to congratulate him on his recent appointment as the Director General of NNMDA.
In his opening remark, the Vice President of ASURI Comrade KazIm Izebe emphasized his confidence in the capacity of the Director General to transform the Agency.
The Secretary General of ASURI Prof. Theophillus Ndubuaku reiterated that the struggle to give Research Institutions the deserved recognition in the country is over with the emergence of Prof. Martins Emeje as the Director General of NNMDA.
In his words: "This is the first time a former ASURI Chairman is appointed the Director General of Research Institution in Nigeria". He stated that in no time, NNMDA will be a model Agency.
Prof. Ndubuaku also informed the Director General that ASURI supports his appointment as Director General of NNMDA and pledged the commitment of ASURI to the success of his tenure.
ASURI presented a Congratulatory Card to the Director General